GERMANY - Gandalf the Red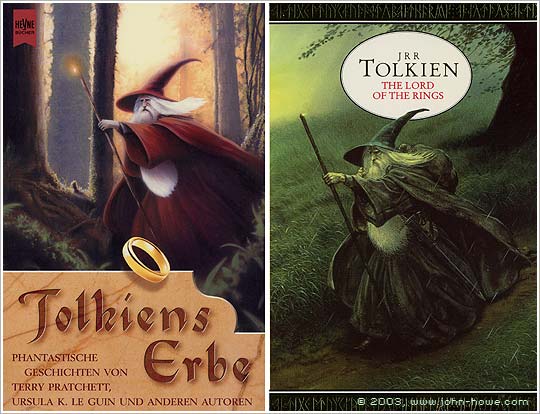 Heirs of Tolkien.
Heyne Verlag


No, this is not my work when I've had a bad day or suddenly gone colour-blind, but as it has a good story...

The Story of Gandalf the Red

One day, in the Berlin airport, as I was casting about for something - anything - to read on the plane, I saw this book and of course bought it immediately. (Thought it did not really solve my problem of what to read on the plane.)
Heyne Verlag explained that they did not know how to contact me in order to request permission to use the image on their cover, so they had commissioned a painting of their own.
IT was subsequently replaced by another picture of mine.
| | |
| --- | --- |
| Keywords: | |
| File size: | 47.5 KB |