Gandalf Falls With The Balrog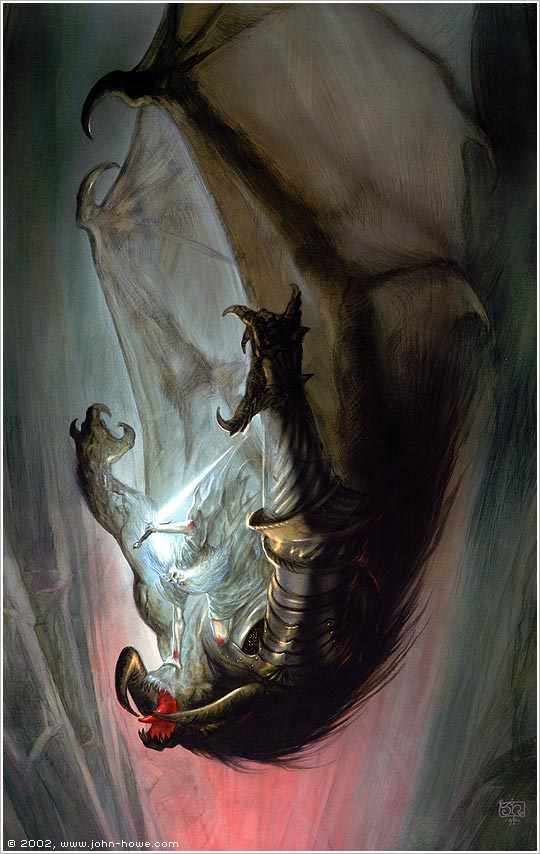 Gandalf Falls with the Balrog
43.3 x 65.8 cm, 1996
Iron Crown Enterprises, 1997
The biggest I.C.E. card in history, certainly! Originally done as a commission for Iron Crown Enterprises, for a card entitled To the Uttermost Foundations in their Lord of the Rings Collectable Card Game, where the images are printed about the size of a well-fed postage stamp, the scene in question seemed to merit a more dignified format.