Bag End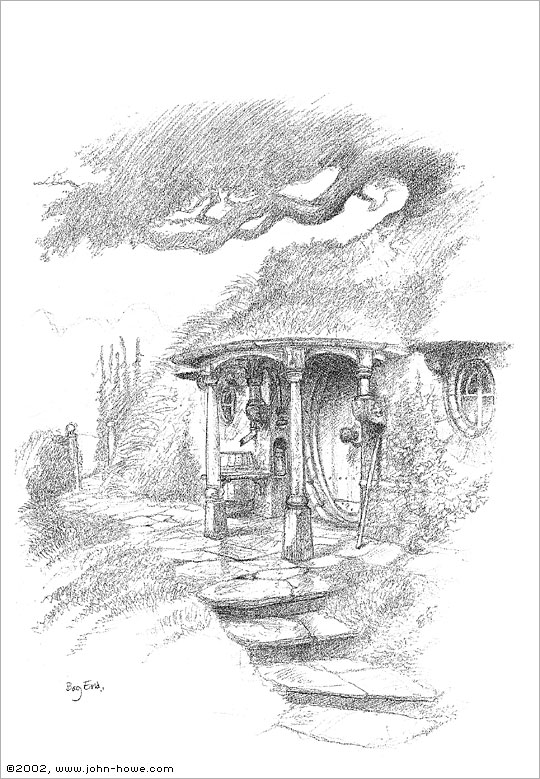 Bag End
Meditations on Middle-Earth: New Writing on the Worlds of J. R. R. Tolkien by Orson Scott Card, Ursula K. Le Guin, Raymond E. Feist, Terry Pratchett, Charles de Lint, George R. R. Martin, and more
Edited by Karen Haber
St. Martin's Press
1st edition November 19, 2001
ISBN-10: 0312275366
ISBN-13: 978-0312275365
Hardcover, 288 pages


A rather more rustic interpretation of Bag End - in this case the contractual obligation version...
Having designed Bag End for the Lord of the Rings movies, I am not really allowed to re-use ideas developed for the films. (This is annoying only when you happen to have a GOOD idea for once...) But, the delightful aspect of Middle-Earth is that one can go back forever. A round green door in the side of a hill...