Gollum Flees the Elves of Mirkwood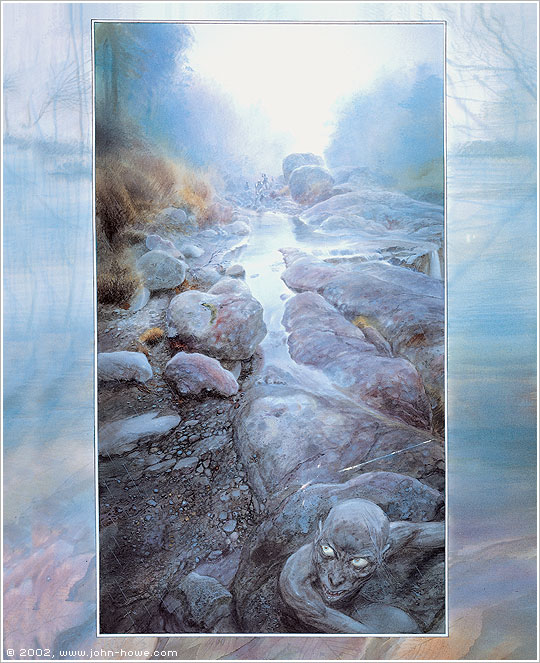 The 2001 Tolkien Calendar

This is another New Zealand landscape, a direct product of the stay own under.
Initially, I thought this will be great, a landscape, not too many characters (well, one, basically), it'll be easy to do. A walk in the park, so to speak.
Boy was I wrong. After the umpteenth wee rock with reflections and you name it, I thought I'd never see the end of it. Perhaps that's why the border is so... unfocused.