The Nameless Isle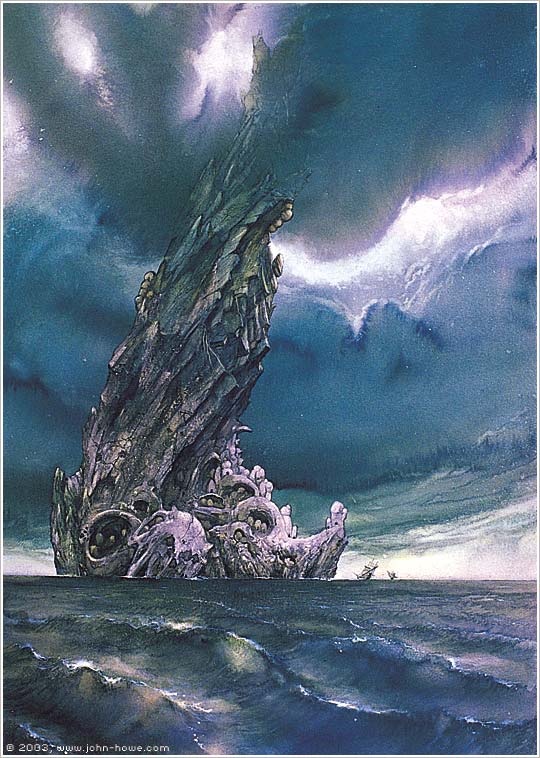 Illustration forThe Dream-Quest of Unknown Kadath by H. P. Lovecraft.

I did this picture in the early eighties (my first approach, albeit circuitous, to Barad-dur , with all the creepy rocks reminiscent of animal skulls).

I entered the picture in a contest sponsored by Métal Hurlant, one of the leading French comic magazines at the time.
I think I won some kind of prize, but lost the picture. It's probably hanging on the living room wall of one of the organizers now.

The incredible story of Randolf Carter's most exotic and perilous quest is one of my absolute favourite books. Richer and more unusual imagery is hard to find in a fantasy novel. I will get it illustrated one day - all I need is a good excuse.