The White Towers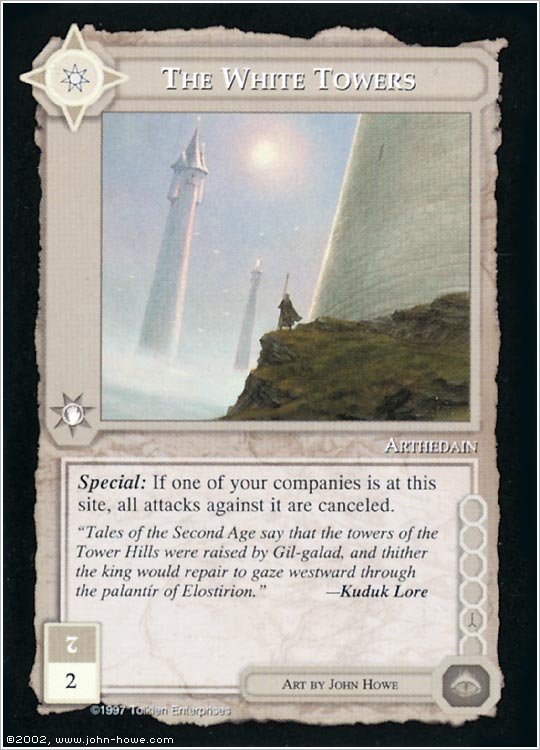 The White Towers
Iron Crown Enterprises
Middle-Earth Collectable Card game
Goodness, what tacky towers! What WAS I thinking when I drew the roofs on them in that style? Gil-galad should NEVER have taken that package tour to Disneyland.
I suppose that's a good enough reason to repair there - inside the tower is the only place you can't see the awful roof!
Give me another excuse to draw them, I swear i'll do it properly...